Purchases through these links will help me earn a small amount of income that supports my blog and channels. Best of all, the products don't cost you more than they usually would. I've partnered with some great companies to bring you some of the best deals around. Better hurry though. Some of these won't last long! 
Do you shop on Amazon?
Check out my Amazon influencer store to see what's new. www.amazon.com/shop/gaylecrabtree 
AAA
New AAA South members can earn
$20 off your next membership.
Click the link below for details. 
AirBnB
Straight Talk Wireless
New customers
Get 1,000 bonus points with referral code (OTYF-74CA)
https://www.refer-rewards.com/l/288870
Amazing deals help you save
on travel, dining and more!!
Zazzle
Create something special
at Zazzle or shop through this link.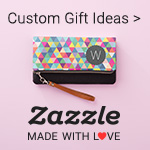 PayPal
Of course,
cash tips of any amount
are appreciated.
Donate with PayPal
These are some of my favorite companies. If you purchase, I may earn a small amount of income or perks through these links. The income helps support my work. Promotions can and do change without notice and any purchases are between you and the merchant. If the promotion changes, the most current deals will be offered after clicking the link for the merchant's site. Email us with any questions. gayle@gaylecrabtree.com Thank you for your support! ❤